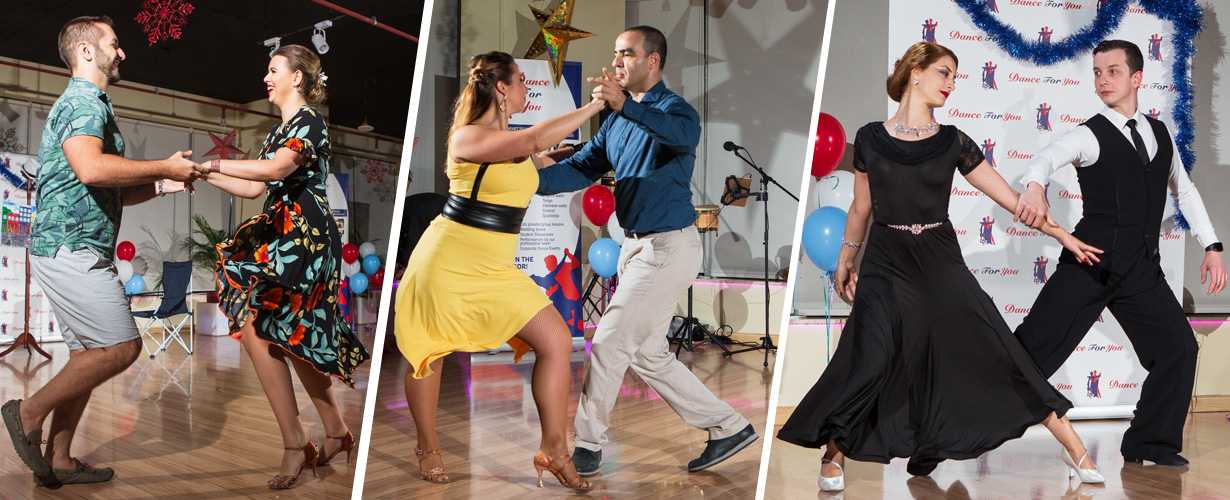 Dance Gala Evening: Celebrating New Year 2019 in Dubai
New long-awaited year of 2019 is already here! Luckily, it announced itself as a year of new ideas, resolutions and surely new skills. Dance For You team is happy to claim they triggered those "dancing" skills in the lives of people who gladly joined us at our Grand Gala Evening on Friday, the 18th of January. It was a fantastic time of our lives which we fortunately tend to have at every single event of our dancing studio on a regular basis. And now we are very happy to share this tremendous experience with YOU!
A Fabulous starting point of 2019. New skills. New "Dancing" skills with Dance For You!
A pretty big and definitely talented Dance For You community danced through more than three hours in a row which made that night TO REMEMBER! Obviously, it resulted in a fresh, up-to-date start of a year on both levels: psychological and physical, socializing and learning-new-dance-moves respectively. The Friday-night-party united professionals, amateurs and guests, all under one roof, or on one spacious and clear ballroom floor to be precise, letting all of them enjoy life and adding truly new colors into their daily routines!
Dance Gala Event 2019 Dubai Full Movie.
All Dance For You celebrations are usually marked with something extraordinary, that touching feeling mentioned by almost everyone. We would say People. That's what it makes worth visiting. Meeting up new people who are as passionate about dancing as you are is worth a lot. Dance For You team appreciates it a lot and always does its best to bring joy and happiness to people through dancing. Fantastic performances from our professional instructors, dazzling showcases from our gifted students, breathtaking workshops and energizing social dancing, what else might we wish for, right?
An adorable Live Cuban Band added an icing on the cake. Throughout the night they were setting a dancing style and creating an unforgettable atmosphere of ease and joy on a dance floor! On top of that our dearest guests also had a chance to grab a bite and let's say restore all the energy they spent hitting the dance floor with the help of a super delicious buffet. It's New Year's time after all! What celebration can be left with no presents at all? We did think! Since all adults have been kids once Dance For You team prepared a mysterious raffle specially for them. Two incredible certificates to two absolutely different beauty salons were fairly raffled among all the guests. However, since it's DANCING what it all is all about we decided to raffle a specially arranged gift – dancing shoes as well as a certain discount for dancing footwear!
Our dearest students and their no less dearest relatives and friends who became a crucial part of a recent trilling New Year's celebration in a dancing style, seemed to be supremely pleased. Frankly speaking it made our day too or night…! An enormous dancing community of our dance school luckily is on a right track of its self-development if more and more people get engaged into dancing and find it pretty enjoyable. Dance For You team is happy to make people around happy by means of such incredibly "HEALTHY" habit as dancing!
If you are still wondering what and where to start with, dance classes at our dancing studio is a magnificent central point which will pave the way into this unbelievable dancing adventure! There are lots of dancing studios in Dubai but fascinating, charming and definitely caring as we are there's only ONE, it's Dance For You studio. Come and see it by yourself, we are waiting for YOU!