Top 5 Dance Television Shows to Watch
Dancing is fascinating and exciting to watch! It includes wonderful music, fantastic body movement and thrill of competition. It's the reason why dance contest TV shows acquire high ratings and very popular world-wide. Below we will list the best five dance shows that were aired on TV. Some of them are still filmed and broadcasting, others discontinued or abandoned. As a bonus, you will find some photos and videos of selected dance show scenes in the article.
Strictly Come Dancing
The UK can be called the origin of ballroom dancing, it's a place where it formed and developed. It's not surprising that the first successful ballroom dance TV shows first appeared here, in Great Britain. "Strictly Come Dancing" is a British entertainment reality show aired on BBC One since 2004. It's a remake of the original "Come Dancing" – a dance competition show, and one of the most longest-running TV programs aired on BBC with some stops from 1949 till 1998. The extreme popularity of the show made it a famous and recognizable brand that evolved further into the new "Strictly Come Dancing". Furthermore, it became de facto standard of ballroom shows and its format was used as origin that was copied and exported for other shows such as "Dancing with the Stars".
The format of the show is a dance competition between selected couples in Ballroom and Latin dances. On average dances last for approximately 90 seconds. The music for the dances is live and performed by The Strictly Come Dancing Band. Below is a list of dances accepted in the show. Some of the dances have "a-thon" suffix which means that all the couples perform the dance simultaneously on the dance floor and the judges announce the results (ranking points) for all the participants after the music stops. Whereas usually each couple performs a dance being solely alone on the ballroom floor.
List of dances (in alphabetical order):
American Smooth
Argentine Tango
Cha Cha Cha
Charleston
Dance Fusion – couples attempt to perform two dances consecutively in one routine.
English Waltz
Foxtrot
Jive
Lindyhop (appeared only once)
Paso Doble
Quickstep
Quickstep-a-thon
Rumba
Salsa
Samba
Showdance (Freestyle)
Swing-a-thon
Tango
Viennese Waltz
Waltz-a-thon
Each couple is a classic duet of male and female partners, one of them is a professional dancer from the regular dance crew of the show, the other is a guest star, e.g. popular singer, well-known actor or actress, writer, or any other celebrity that is not a professional dancer. Such format when a couple consists of a professional and amateur dancer is called Pro/Am and is very popular in modern dance competitions and championships. Besides, there are some performances in the show out of the standard competition model that are made completely by the Pro team.
The main focus of each performance is to make it unique, creative, exciting and impress the public. That's a great work on floor with dance teachers, instructors and choreographers at private ballroom dance lessons that are sometimes also filmed and displayed during the interview with the guest star. Great attention is paid to selection of dance dress, music, special effects and choreography. To add some zest, the series may set a particular topic or idea that should be reflected in the dance costumes and moves making the show themed, for example, it can be a Halloween party (read more) or the participants should play characters from cartoons or movies.
Being the most popular and enduring TV dance show, it was filmed in various locations, including the Blackpool Tower which includes the Tower Ballroom, one of the most beautiful and antique dance floors of UK, made of mahogany, oak and walnut blocks. Blackpool is famous for the Blackpool Dance Festival, one of the most prestigious dance events in the world (read more).
Some series were filmed in Blackpool Tower Ballroom, one of the most beautiful and antique dance floors of UK.
"Strictly Come Dancing" is still aired on BBC and is also available in high definition on BBC HD.
Strictly Come Dancing Photos
Strictly Come Dancing Videos
Pixie Lott & Trent Whiddon Dance Quickstep to 'Be Our Guest' (Season 2014)
Pixie Lott & Trent Whiddon Dance Paso Doble to 'The Eve of War' (Season 2014)
Pixie Lott & Trent Whiddon Dance Jive to 'Shake It Off' (Season 2014)
Jake Wood & Janette Manrara Dance Samba to 'Macarena' (Season 2014)
Jake Wood & Janette Manrara Dance American Smooth to 'Feeling Good' (Season 2014)
Pro-dancers perform 'Rain' (Season 2014)
Frankie Bridge & Kevin Clifton Waltz to 'Someone Like You' (Season 2014)
Week Ten Opening Dance: The Strictly Pros dance to 'I'm A Woman' (Season 2015)
Dance Shows by Eurovision
The Eurovision is probably most famous for its Song Contest. But actually they have a set of different contests and below we will cover those that are related to dancing.
Eurovision Young Dancers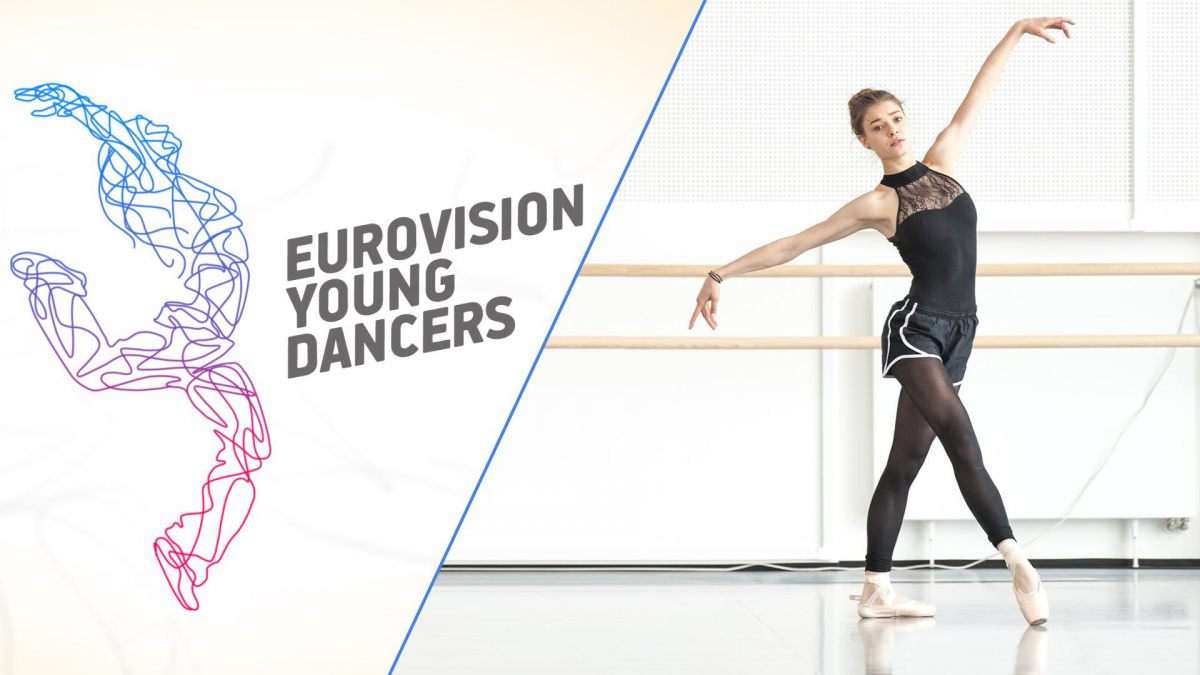 The Eurovision Young Dancers (often shortened to EYD or Young Dancers) is international dance competition for young performers from EU member countries in the ages between 16 and 21. The contest was organized in 1985 and is hold biennially. It promotes the idea of freestyle and liberty, so that it's allowed to participate as solo or with partner as a dance couple. Besides, there are no restrictions for the dance moves, and everyone is free to choose the dance routines to perform. It can be ballet, ballroom, contemporary, and modern dancing, or mixture of different styles. The two participants that receive the most overall points advance forward to a televised 'dance-off' final, where the winner is decided by the jury. If you are not a ballroom maniac and have a tolerant attitude toward other dances styles, then you will find this show attractive. All the series look fresh and different, and present a lot of young talents from different countries.
Eurovision Young Dancers Photos
Eurovision Young Dancers Videos
Viktoria Nowak (Poland) - Piece in Old Style (Season 2015)
Staša Tušar (Slovenia) - Gardenfound (Season 2015)
Helena Nováčková (Czech Republic) - Soldier On My Own (Season 2015)
Felix Berning (Germany) performs "Home" (Season 2013)
Sedrig Verwoert (Netherlands) performs "The 5th Element" (Season 2013)
Group Dance (Season 2013)
Eurovision Dance Contest
The Eurovision became also aware of the "Strictly Come Dancing" show popularity and decided to use its format by creating "The Eurovision Dance Contest" in 2007. This contest was organized by both the Eurovision association and the International DanceSport Federation (IDSF). Being international contest with focus on countries as participating members, each country could present only one dance couple with both partners of the corresponding nationality. Each couple could perform one classic dance (ballroom or Latin) and a freestyle dance. The performance was judged by dance experts and European audiences who cast their vote for their favorite couple via telephone or text messaging to determine winner of the competition. In spite of the originally attractive idea, the contest wasn't appealing for the participating countries. The Eurovision tried to adjust the rules of the competition to break the ice, however, the show still lacked the expected popularity and was ignored by quite a large number of countries and broadcasting companies. The organizers decided to suspend the show in 2009 and completely shut it down in 2010. So, only 2 competitions were aired in total. This example shows that unwise cloning of popular TV show can be pointless and can lead to unsuccessful outcome.
Eurovision Dance Contest Videos
Marcin Mroczek and Edyta Herbus (Poland) dance a fusion of Rumba and Cha-Cha with a Modern Jazz Dance flavour, winners of Eurovision Dance Contest 2008
Poland: Chachacha and Freestyle (Season 2007)
Dancing with the Stars
Dancing with the Stars is an American version of the British "Strictly Come Dancing" show. First it appeared on television in 2005 on ABC and is still filmed. The format of the show is the same – ProAm, when a dance couple consists of a celebrity paired with a professional dancer. The couple receiving the lowest combined total of judges' points and audience votes is eliminated each week until only the champion dance pair remains. A professional partner also plays role of dance teacher, instructor and choreographer who trains and gives dance lessons to the amateur partner in a special dance studio.
Dancing with the Stars became famous and popular as the original British show. It gave birth to several spin-offs:
Dance War: Bruno vs. Carrie Ann (2008) – a live show where two teams of male and female dancers competed to form a new dance group.
Skating with the Stars (2010) brings the concept of the Dancing with the Stars show on the ice. It has the same ProAm format when celebrities pair with professionals from the world of figure skating.
Dancing with the Stars Photos
Dancing with the Stars Videos
James Hinchcliffe and Jenna Johnson perform Waltz to "You Don't Own Me" (Season 2016)
Laurie Hernandez and Val Chmerkovskiy perform Waltz to "Pure Imagination" (Season 2016)
Marilu Henner and Derek Hough perform Tango to "Sweet Dreams(Are Made Of This)" (Season 2016)
Maureen McCormick and Artem Chigvintsev dance Tango to "You Give Love A Bad Name" (Season 2016)
Jana Kramer and Gleb Savchenko dance Jive to "Too Many Fish In The Sea" (Season 2016)
Pro Performers dance to "Game Changers! Brotsjor" (Season 2016)
America's Best Dance Crew
America's Best Dance Crew (often abbreviated as ABDC) is an American competitive dance reality show being aired on MTV since 2008. The show features both national and international dancers. The show is different from all the others we mentioned above because of the following factors:
It's not ballroom dancing. The show is freestyle, so it's allowed to use any dance moves (even ballroom) and choreography. However, the music and style of the show is selected in a way, making it suitable generally for modern and contemporary dances only.
It's a dance battle between dance crews. There are no solo and dance couple performances. It's a group contest among dancers that form a team. Such approach allows to make more exciting performances, add more creative choreography, synchronism in moves. As a result, the performance looks like dance clips or scenes from music videos and dance movies (e.g. "Step Up", read more about TOP10 Dance Movies).
There is always a special challenge unique for each crew. But all the challenges have the same general concept or share a specific theme within a single program. For example, one of the programs was dedicated to Britney Spears. And for each crew one of her music videos was selected. The challenge was to make a remake of the dances used in the selected music video and to follow some special conditions, such as requirement to use some accessories or obligatory dance moves.
After an initial seven season run, America's Best Dance Crew was cancelled in 2012 due to declining ratings. The show was revived in 2015 and titled "America's Best Dance Crew All-Stars: Road to the VMAs" (Video Music Awards).
At the end of each program the judges decide what teams will pass to the next rounds and others will be eliminated. Most talented dance team that wins the finals gets the $100,000 (USD) grand prize and the golden ABDC trophy.
America's Best Dance Crew Photos
America's Best Dance Crew Videos
Jabbawockeez: ABDC Champions (Season 2010)
Jabbawockeez crew (Season 2011)
Jabbawockeez crew (Season 2011)
KINJAZ crew (Season 2015)
I.aM.mE. crew at finals (Season 2013)
Quest crew at finals (Season 2012)
BLUEPRINT crew - illusion (antigravity) challenge (Season 2010)
ReQuest crew - clone challenge (Season 2011)
So You Think You Can Dance
So You Think You Can Dance is a franchise of reality dance competition television show created in 2005 in United States. The franchise was extremely popular and has adaptions to 26 localized versions, representing 37 different countries. Although each adaption has slightly different rules, format and presentation, they all share the same core idea – it's a contest of dancers who come from a wide variety of dance backgrounds and are often, but not exclusively, amateur or semi-professional in experience. During the competition they need to adapt and perform multiple styles of dance. Every week the judges determine the dancers that leave the project. Ultimately the one dancer that is left is acknowledged a champion of the season and receives a prize package that may consist of money, work or training opportunities, additional material prizes and typically the title of the respective country's "Favorite Dancer" (i.e. "America's Favorite Dancer").
The show consists of multiple auditions and lots of "out of stage and camera" work. The selection process of candidates that will appear on TV is quite complicated and has several phases. Usually there are lots of persons wishing to take part in this contest. Most of them are quite experienced and attended different dance schools. The jury's work is to reduce their number typically to 20 total dancers. This is done through preliminary auditions and competitions. Some of them can be selected for broadcasting on TV.
The list of dance styles that has been featured on shows within the So You Think You Can Dance franchise is huge, below are some of them:
Western Classical Styles - Contemporary, Lyrical, Modern, Ballet/Pas de Deux
Street and Contemporary Club Styles - Hip-Hop, Lyrical Hip-Hop, Animation Breaking/B-boying, Contemporary Hip-Hop, Dubstep, Electric Boogaloo, Krump, House, Locking, Popping, Stepping, Voguing, Waacking
Classical/Standard/Smooth Ballroom Styles – Foxtrot/Slowfox, Tango, Argentine Tango, Quickstep, Waltz, Viennese Waltz, Slow Waltz, English Waltz
Latin/Rhythm Ballroom Styles – Cha-Cha/Cha-Cha-Cha, Jive, American Jive, Lambada, Mambo, Pasodoble, Rumba, African Rumba, Cuban Rumba, Salsa, Street Salsa, Samba, African Samba
Jazz Styles – Jazz, Contemporary Jazz, Modern Jazz, Lyrical Jazz, Afro-/African Jazz, Commercial, Jazz-Funk, Latin Jazz, Pop/Pop-Jazz, Afro-Pop, Street Jazz
Broadway (Musical) Theatre Styles – Broadway (referred to as Musical Theatre or Theatrical outside the U.S.), Burlesque, Can-Can, Tap Dancing
American Social / Traditional Club Styles – Boogaloo, Charleston, Disco, New Disco, Go-Go, Hustle, Lindy Hop, Rock n' Roll, Swing, West Coast Swing
Regional (Traditional) Styles – Bollywood, Dancehall (sometimes alternatively labelled Reggae, Reggaeton, or Reggae-Jam), African, Afro-Cuban, Bellydance, Cabera, Capoeira, Kalinka, Maculelê, Malevos, Sevillanas, Tahitian, Tropak
Eastern Classical Styles – Malaysian Classical/Contemporary, Chinese Classical/Contemporary, Indian Classical/Contemporary
To sum things up, the So You Think You Can Dance is the most large-scale dance show project. One of the reasons is the geographical coverage that includes dozens of countries. The main distinctive benefit of the project is the enormously long list of accepted dance styles, so that it's possible to satisfy preferences of almost any spectator, therefore attract more audience and get higher TV ratings.
So You Think You Can Dance Photos
So You Think You Can Dance Videos
Mini-group Ballroom performance to "A Little Party Never Killed Nobody (All We Got)"
Maddie & Travis' Contemporary Performance"
Travis Wall and Jenna
Performance by Twitch, Katherine, Tony, Phillip Schbeeb and the dancers of Step Up Revolution
Live Dance Shows in Dubai
If you live or plan to visit Dubai, then you have a chance to enjoy live dance show performances made by our professional "Dance For You" team. As a dance school we offer different dance classes (view list of available dances), but also as a dance studio we enjoy making performances ourselves. Click here to read more about this direction of our activity.