Top 10 Myths of Ballroom Dancing
Ballroom dancing has a long and reach history and actually it is something that every person should know. We will reveal most common misleads and delusions that people have about ballroom dancing.
Ballroom dancing is a category of dances including Salsa, Сha-Сha-Сha, Tango, Samba, Rumba, Foxtrot, Waltz and others. Now it's not as popular as it was in the 19th and 20th century - the time of extreme worldwide popularity of ballroom dancing, the main type of entertainment of our grandparents and great-grandparents. Today not all people are familiar with ballroom dances, that's why more and more myths and prejudices appear. Below we will discuss 10 most common myths about ballroom dances and will try to refute them.
Myth 1. Ballroom dancing is obsolete and extinguished.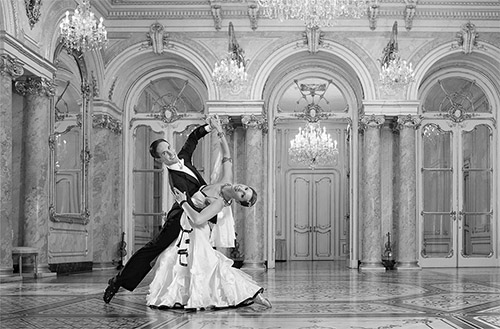 When we talk about ballroom dancing some people can think of some old fashioned dances, considering that it's something outdated.
However, the "ballroom dancing" category includes many different dances that are still very popular at dance parties and nightclubs.
People who are not familiar with it, may think that ballroom dancing is something old, even outdated and become deserted and extinct. And it is not suitable for modern life like night clubs and parties. That's completely wrong. Of course some dances like Tango or Waltz today are considered to be quite complicated or belong to obsolete fashion. But other dances like Salsa are still extremely popular. Dance parties take place not only in clubs, but also in restaurants, cafes, bars and of course in dance studios. It's a great way of entertainment and relaxation, allows to have fun with your partner or friends and meet new people. Ballroom dancing parties are popular worldwide (read more about these parties).
Myth 2. Ballroom dancing is solely a dancesport.
It's often considered that ballroom dancing is related solely for dance championships and competitions, so it is rather a scope of activity for professionals rather than amateurs. It's completely wrong. Many dance studios, clubs and even bars organize ballroom dancing events like Salsa parties. Salsa is a social dance and its main aim is a social function rather than performance. Social dances are quite easy to learn even for people who haven't danced before. That's why a dance master class event usually precedes the ballroom dancing party, where professional dance teachers and dance instructors give some dance lessons and show the correct moves. Our dance school also organizes such events and does the master classes (click here to read more about it).
Regarding the dancesport, it's a vast area that is available for everybody, not just for professionals. There are different types of competitions and difficulty levels, including entry level events for beginners. Besides, there is a special format called ProAm when one of the partners is a professional dancer, and the other is amateur. This kind of format became very popular in Europe and America, and students of our dance school also take part in such events and show great results (read more about the achievements).
Myth 4. Ballroom dancing is boring.
Even Waltz can be very dynamic, it sometimes can be considered to be boring, because it doesn't comply with modern tastes of music, rhythm and fashion.
However, there are many other ballroom dances that are sensual, passionate and exciting and can be danced to the modern music! These dances are definitely not boring at all!
When people think about ballroom dancing, some may imagine a soft slow music, elegant old fashioned dress and smooth dance moves. It's partly true, but only for some dances like Waltz, that is used nowadays only on special occasions, e.g. as a wedding dance. Latin dances (e.g. Сha-Сha-Сha, Samba, Rumba, Jive) are much more passionate and suitable for modern night clubs and music.
Myth 5. Ballroom dancing is very difficult.
Most of our grandparents and great-grandparents were very good dancers. They knew various styles and often could perform any ballroom dance. The explanation is simple, because dancing was extremely popular as a form of entertainment. Today some dances such as Tango are considered to be difficult, therefore are rejected by many newcomers of dance schools. As a result, more people prefer social dances like Salsa or Bachata that are much simpler and less complex. The benefit of social dances is that it's possible to learn basic moves even after one dance lesson. So even a newcomer can start dancing very quickly. Of course he or she will need some time and practice to sharpen the moves, feel the rhythm and keep the time frame. But in any case minimal efforts are required to start dancing. However, we think that other more complicated dances like Tango are often overestimated as too difficult. Actually, you don't need some extraordinary powers or special gift or a talent to learn these dances. It's like lessons for driving a car: it may be difficult for the first time, because it's something completely new for your body and brain, but then driving becomes easy and even enjoyable action. The same is true for dancing. You just need a desire to start and you will quickly get involved into the world of dances and your dance skills will progress gradually. The more you practice – the better you dance and enjoy the process.
Myth 6. You need a partner to start dancing.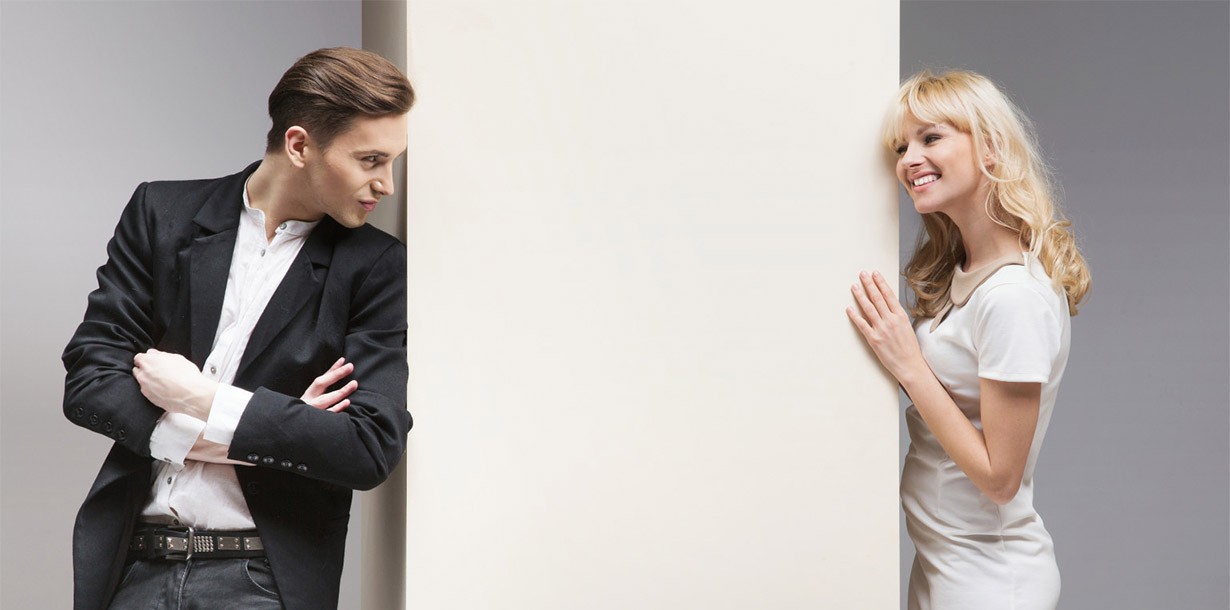 Being an activity for couples, obviously you need to a partner for ballroom dancing. However, it's not a problem if you don't have one. If you want to take ballroom dancing lessons, then there are several solutions that are true at least at our dance studio:
You can take private dancing classes. In this case the teacher will also play a role of your partner. Such approach is usually much more effective comparing to a situation when both partners are newbies. Having a professional partner helps you to eliminate any possible mistakes immediately and progress faster. That's why it's a common practice for Pro/Am dance competitions. There's a list of our dance instructors that you can use to pick a desired male or female teacher, usually who is opposite to your sex.
You can attend group dance lessons and practice sessions. It allows to meet new people and find a partner.
Social dance parties are events where people dance with each other. It's assumed that people dance with each other and change partners. Changing partners is a natural form of sociability. Such events allow you to meet new people or find a dance partner. Click here to read more about it.
We can help you to find a partner among our students.
If none of the above are suitable for you, contact us and we will solve this situation.
Myth 7. It's very expensive.
Another myth is that dance lessons cost a lot of money. Actually all the dance classes have reasonable prices and are affordable for everybody. Besides, there are various discounts and special offers that can reduce the price. Please, contact us to get more information about pricing.
Myth 8. It's difficult to find a place to dance.
Ballroom dancing is still a very popular activity in the world and in Dubai. If you are looking for dance lessons, then our dance school offers a complete list of services and various dances to learn. We have group dance lessons, private dance classes with a special individual schedule, both available for adults and kids. Our dance instructors can also be your dance partners – it frequently happens and is called ProAm format (click here to read more). Besides, our studio organizes various dance events and parties, practice sessions that are open for everybody.
There are various dance clubs and bars in Dubai where you can perform the ballroom dancing. If you experience difficulties in finding one, then we can gladly help and give you some addresses.
Myth 9. You should learn how to dance when you are a kid.
If you want to become a professional dancer, then it's better to learn how to dance from your childhood. However, most people begin to take the dance classes when they are adults and they achieve excellent results. Moreover, there are many international dance competitions for amateurs, so if you want to take it seriously then you can always participate in such events. Winning a competition is a good recognition of your dancing skills and certainly it gives you a great boost of positive happy emotions. Many of our students enjoy taking part in competitions and achieve high ranks (click here to read more).
Myth 10. You need a special dress to dance.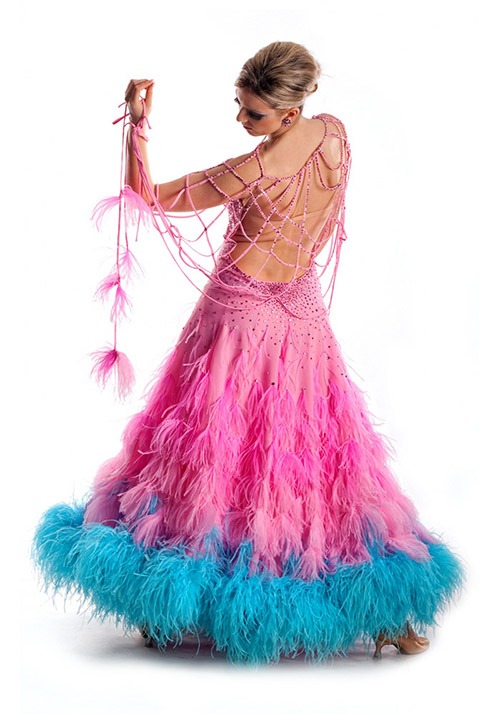 This kind of fancy dress is usually required only for dance competitions or parties with a dress code.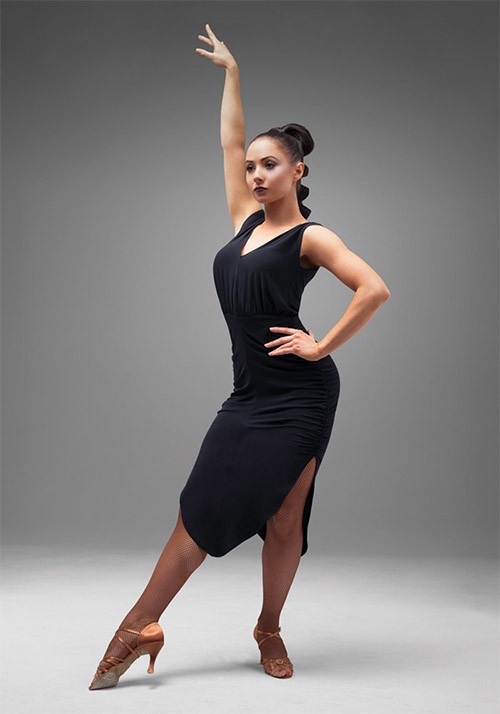 Social dances are probably most popular among ballroom dances. It's fine to wear any causal and regular clothes, even jeans.
There is a special dress code for dancing that is usually important only at dance competitions or parties with predefined rules for the clothes (read more about male dress code). In everyday life you don't need a professional dance costume to dance Salsa or Merengue. It's fine to wear a dress that you like, which is comfortable to do the dance moves. The only item of your wardrobe that really matters is the dance shoes. It's better to have a special pair of shoes designed for dancing. Such shoes allow to do any dance figures safely, provide correct contact of the feet with the floor and have better durability, weight distribution and level of comfort (click here to read more about the dance shoes).