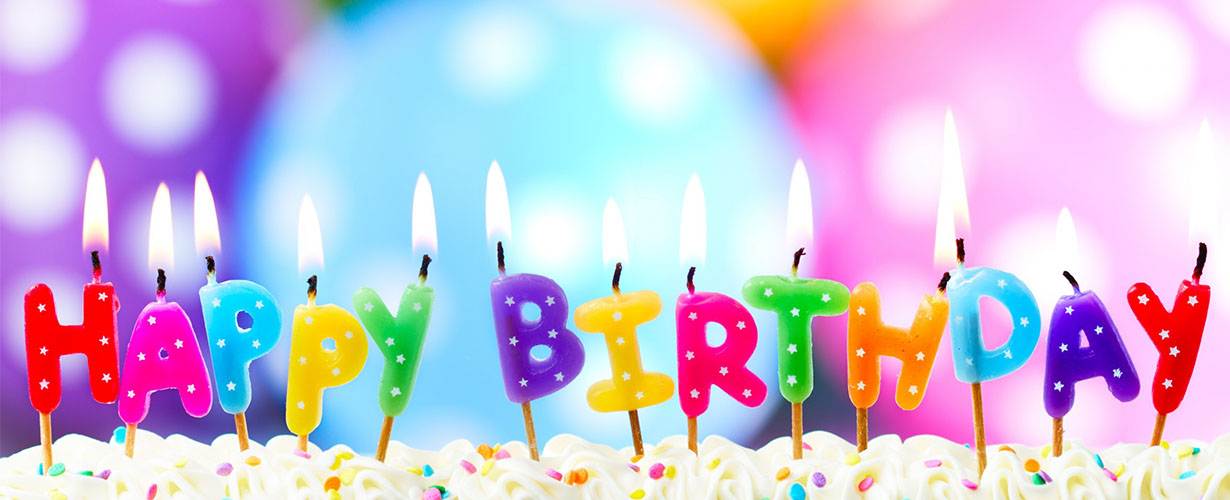 Join the "Dance For You" Studio's Birthday Party 2017
The best dance studio in Dubai is celebrating its birthday! We prepare and organize an amazing birthday party with fantastic atmosphere, lots of music, dances and fun. The event takes place on Friday evening, 13th of January, 2017. Please, book your tickets now, reservation is required.
After Christmas and New Year holidays, on the second Friday of January, we organize a Gala Evening – a mega party dedicated to the birthday of our dance school. There'll be no time for boredom! It will be the most exciting event, which will open the 2017 and create the best mood till the very end of 2017!
Dear Dance For You family members – current and future – are very pleased to invite everyone to celebrate the Dance For You Birthday together and to participate in the Gala Evening to share the competitive successes of Dance For You Studio in Dubai! It will be a great pleasure to see you at our studio this evening, which is expected to be full of the dancing, joy and excitement!
The 2016 is going to the end and it's the best time to summarize the results you've achieved this year! Receiving benefits from a hard and intensive work, numerous dance lessons and dance classes, is not just winning the dance competitions and championships, which we had quite a lot this year: Crown Cup 2016, Saint-Petersburg Dance Holidays, Amazing Vienna. It's also simply having fun and enjoy recreational dancing at parties and evenings, together with your friends and teammates of the Dance For You family. Besides, when you put your soul in what you do and involve with a fully opened heart, you always get not only achievements as a feedback, but also happiness, satisfaction and joy!
We are so proud that our Dance For You family has its own traditions, and one of them - the most exciting, probably - is to spend time together! However, this time it will be something very unique and delightful!
Specials
This event will be full of surprises, and to make you more curious about that and to open the mystery a little, we are proud to announce some of the features waiting for you this evening! You will have a chance to enjoy:
wonderful dance showcases from our professional dance teachers, dance instructors and our brilliant students
attend the dance master classes
meet new, wonderful and interesting people
practice the Ballroom, Latin-American and Social dances with our coaches and other students
take part in the award section with trophies and presents
have fun and a perfect spirit during all the evening!
And all this will be provided with a perfect atmosphere, drinks, snacks – and surely – the best mood of every member of this evening!
One of the splendid details: Live Cuban Band straight from Cuba will play the most popular tracks from Latin and Ballroom dances on the Gala Evening especially for YOU, especially for all the Dance For You Family! So you can be sure – the atmosphere will be really outstanding, playful and unforgettable!
Dress Code
Dancing is the primary activity of the party. Different dances and music will be available, including Salsa, Tango, Waltz, Quickstep, Paso Doble, Jive, Samba, Rumba and others. So, please, prepare and take your dance clothes and shoes with you! We don't require any accurate and precise dress code, we just want you to feel comfortable and have fun on the dance floor!
Location and Time
The party takes place on the 13th of January 2017 at our headquarters – the main location in Dubai, which has the largest professional sprung dance floor among the dance studios in Dubai. The address is Вarsha Heights (formerly TECOM), Grosvenor Business Tower, 23rd floor, Studio 2306.
The party for adults starts at 6:00 p.m. The kids section will open at 5:00 p.m.
Booking and Reservation
The registration is open and is obligatory. We need to have an idea of how many guests we will have in order to make the party comfortable. The ticket for the whole event, including the Gala Evening, the amazing mega party with lots of fun and surprises is waiting for you just for 140 AED. Please confirm your attendance and how many friends you want to take with you, and we'll reserve the tickets for you! You can contact us via email, online form or give us a call. Click here for contact details.