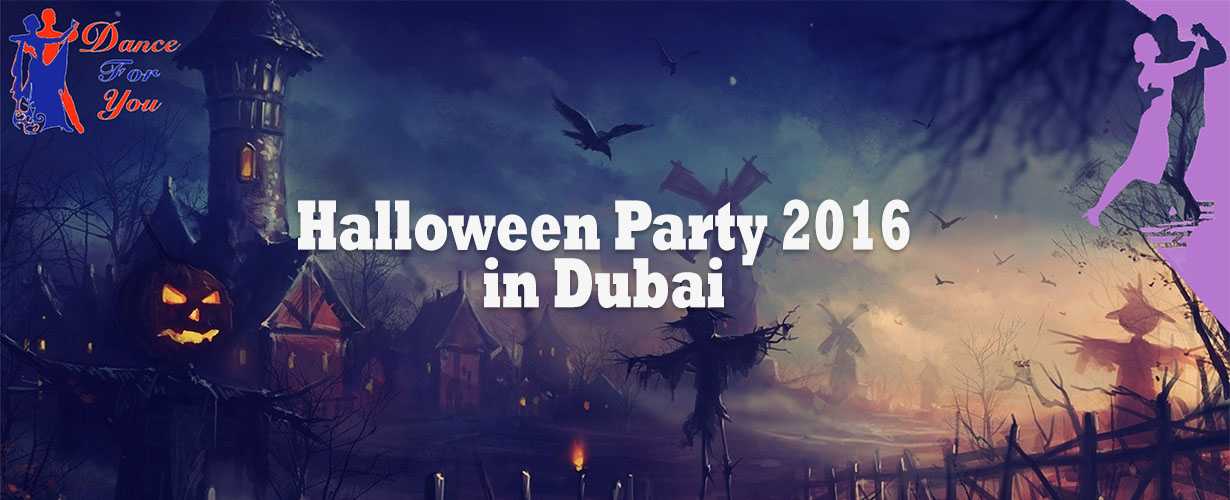 Book tickets for Halloween Dance Party 2016 in Dubai
It's Autumn, and we are glad to announce the next annual Halloween Party in Dubai! It will take place on the 29th of October, 2016, at "Dance For You" studio with largest professional dance floor. The party will focus on Ballroom and Latin dancing and masquerade, so prepare your fancy dresses and costumes! More info below. Please, note, that booking in advance is required!
The Halloween Party
We are glad to organize the next annual Halloween Party 2016 in Dubai! We promise to follow our traditions and make it special, scary, full of fun, music and dancing! You will have a chance to enjoy wonderful showcases from our professional dance instructors and our brilliant students, to attend the dance master classes, to meet new, wonderful and interesting people, practice the Ballroom, Latin-American and Social dances with our coaches and other students, to take part in the contest for the best Halloween costume and to have fun and a perfect spirit during all the evening! And all this will be provided with a perfect atmosphere and the best mood of every member of this evening!
Traditionally, we divide the Halloween Party into two parts:
For kids and their parents, the party begins on the 29th of October at 6 p.m.
The Halloween Party for adults starts on the 29th of October at 7 p.m.
Click here to read about our previous Halloween Dance Party to get excited and inspired by the magic scary atmosphere of our dance studio!
How to Prepare for Halloween Party?
Halloween party is always associated with masked ball, fancy dress and make-up. It's time for your fantasy – imagine how you want to look like and prepare the appropriate outfit. We have several tips for you that may be useful or can help you to generate your own ideas, just click on the following articles:
We focus on dancing, so if you feel that you need some practice, remember the dance moves or even learn something new, you still have time to do that. Our dance school offers group and private dance lessons that will help you to feel more comfortable on the dance floor and will improve your dancing skills. You may schedule the dance classes at any time suitable for you, just contact us.
How to Register?
As the owls fly across the sky and the black cats howl, we wish that you have a hauntingly good time on the Halloween night with us! The day of the holly spirits is coming and it's the best time to celebrate it with dancing! Our ballroom which is always is a perfect place, where you can feel yourself comfortable and highly welcomed – will open very soon its doors to all the witches and scary spirits!
The number of participants for this event is limited. Please, complete the registration procedure if you wish to join the party. You are welcome to invite your dance partner, beloved ones and friends! But, please, don't forget to register them, too. The registration is FREE and very easy, just call us or fill in the online form. We will respond and try to confirm your request as soon as possible!
Looking forward to see you and enjoy time together!
Wish you the best HOLLY spirits.